Need a weekend getaway from the stresses of everyday life? St. George, Utah is a great escape location full of complete relaxation and amazing activities. You'll experience warm sunny weather, gorgeous scenery, hiking, art, heavenly food, and so much more.
St. George is located in southern Utah. It enjoys a desert climate with mild winters and over 300 days of sunshine per year. The town is surrounded by red rock summits and deep canyons. It's within a two-hour drive of the Grand Canyon, an hour to Zion National Park, and 90 minutes to Las Vegas. Lastly, the elevation changes from 2,860 feet in St. George to over 10,000 feet just 20 miles north.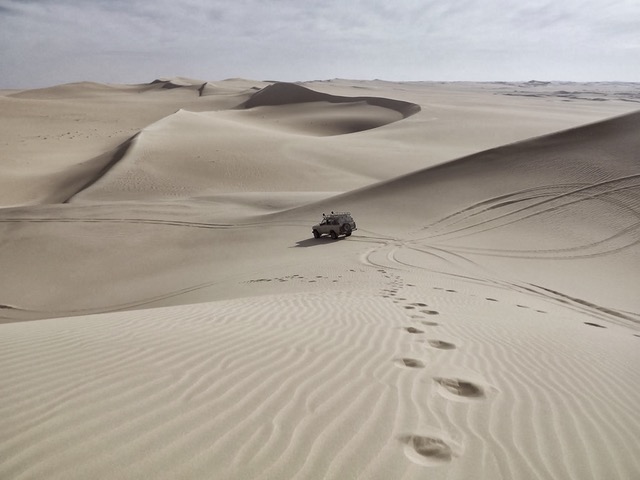 Read Top 5 Hiking Trails in St. George
Downtown St. George itself hosts community events, concerts, and street fests each month. Town Square and the Red Hill Golf Course alone make it a worthwhile stay. To get started on the ultimate weekend getaway, below are some great ideas of places to stay, eat, and experience.
Places to Stay
There are three places we recommend to stay, ranging from from least expensive to most expensive. First is The Best Western Plus Abbey Inn and Suites. It has an indoor whirlpool spa, a heated outdoor pool, exercise room, and guest laundry. Next is Inn On The Cliff which is moderately expensive, but well worth the cost. It was featured by trivago.com in an article as one of 18 spectacular hotels that must be added to any bucket list. It is known for "simply luxurious rooms" and an enhanced cliff side view overlooking St. George. Finally, and most expensive, is Red Mountain Resort. It is one of the most luxurious destination spa resorts. Features include daily guided morning hikes, walking trails, bicycling, fitness classes, and indoor and outdoor pools.
Read 5 Things to do in St. George Utah
Places to Eat
With so many options available in St. George it is hard to find the perfect place to eat, but The Black Bear Diner, Sakura, and The Cliffside Restaurant are fantastic options. The Black Bear Diner offers breakfast, lunch, and dinner. It is beautifully decorated, has a friendly staff, and has more menu selections than imaginable.  Sakura is a Japanese restaurant that serves sushi, hibachi, and Thai dishes. All aspects of the sushi cooking process is performed in front of your eyes. Prepare to be dazzled by the skillful mastery and showmanship of the chefs. And then Cliffside Restaurant offers not only an amazing view, but also a unique experience that you will not find anywhere else in southern Utah.  It is a local favorite and has a great variety of American-based foods.
Things to Do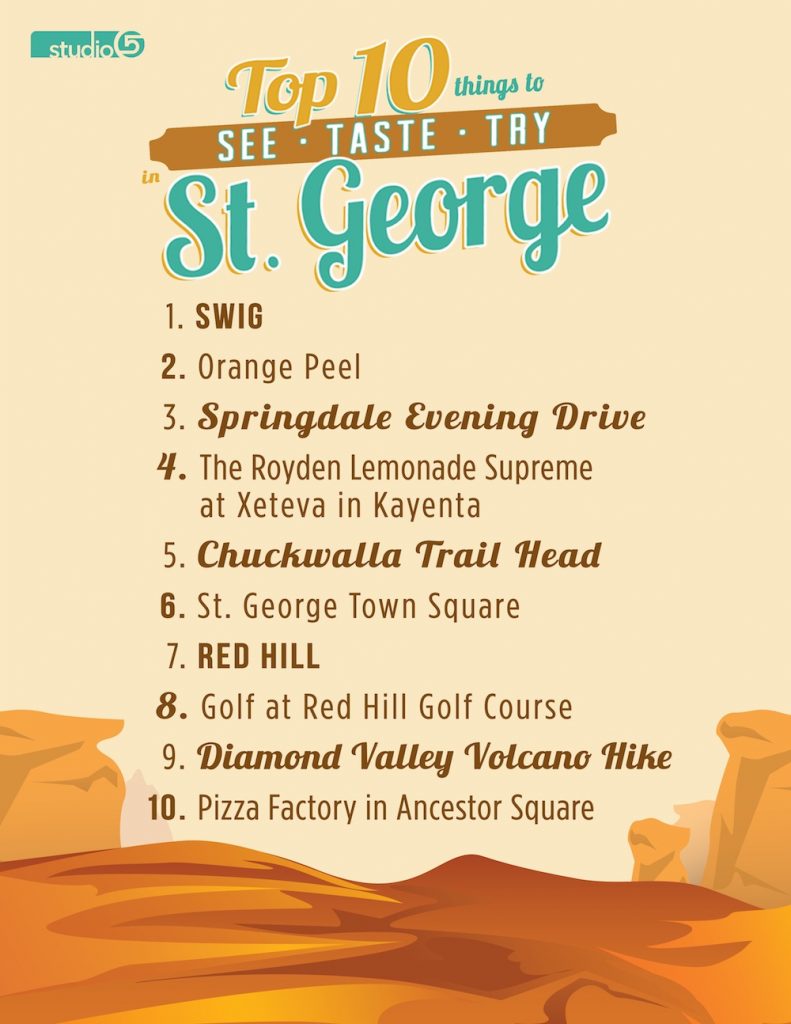 That brings up the topic of things to do. First on the list is going toZion National Park and hiking, camping, and watching the wildlife. It has over 100 miles of trails and 15 miles of paved walkways. Canyoneering is also one of the more popular things to do in Zion National Park. Another great weekend getaway activity is stopping by the Coyote Gulch Art Village in Kayenta. Kayenta is an artsy, desert community a few minutes northwest of downtown St. George, and is also home to the Desert Rose Labyrinth with more than 1,800 indigenous rocks patterned. Next is exploring Gunlock Resevoir. It is 20 minutes from St. George and has soft orange sand and blue water. Top features include kayaking, exploring caves in the rocks, and some cliff jumping.