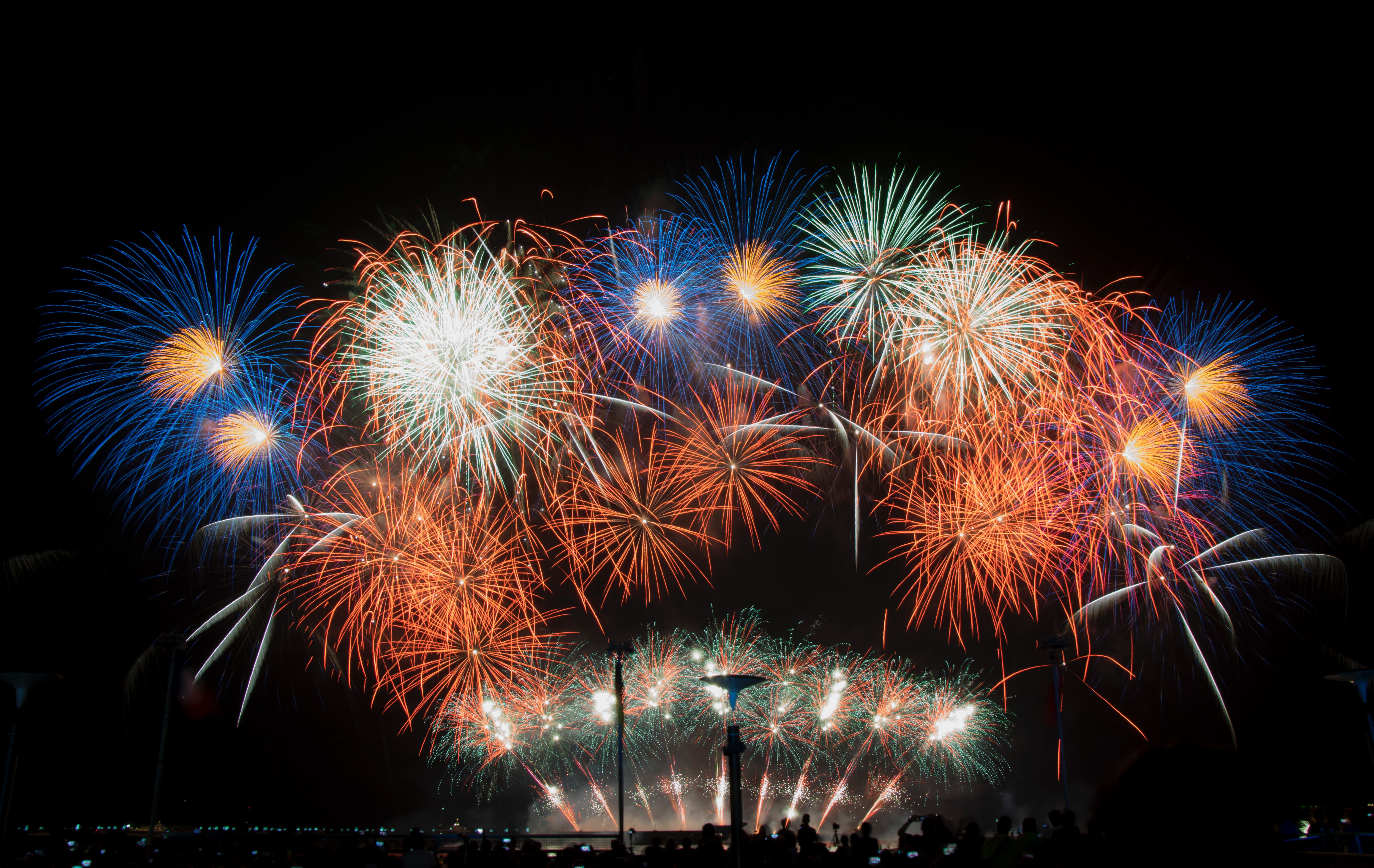 As the month of June ends, the month of July will begin and all sorts of summer events will start to occur. Family reunions, camping trips, boating outings, weddings, and celebrating the 4th of July just to name a few. Since the fourth of July is coming up very soon, you're probably focused on finding the best places to watch firework shows and spend the day keeping your children or families entertained.
So where are the best places to watch firework shows? Below you'll find a list of seven 4th of July locations with day activities and firework shows that range from Great Falls, Montana southeastern Idaho, and northern Utah.
Great Falls, Montana
Let's start with Great Falls, Montana. Great Falls is hosting a 4th of July Parade starting at 11:00 am. It will begin at Central Avenue and end at Margaret Park. The theme for the parade will be about celebrating America's icons. In the evening, you can take your family the communities firework show. The firework show will actually begin at 10:00 pm.
Idaho Falls, Idaho
Next is Idaho Falls, Idaho. Idaho Falls has hosted one of the more well known firework displays in the western United States for a number of years. This year marks the 25th anniversary of Melaleuca hosting the celebration and it has been said that it's going to be bigger and better than any previous years show. It has also been said that there will be over 17,000 shells launched in a 30 minute time frame all choreographed to music. You won't want to miss it!
Meridian, Idaho
Meridian, Idaho will be another great place to watch a firework show. Throughout the day there will be live music, local performances, inflatable obstacle courses, jump houses, food trucks, and games nearby the SKYES Mainstage. The actual fireworks display will be presented in a partnership with the Meridian Speedway at about 10:00 pm.
Jackson Hole, Wyoming
Jackson Hole also has a great day full of fun activities lined up. The community will be hosting a street breakfast from 7:00-10:00 am, a parade at 10:30 am, a old school shootout at Town Square at 6:00 pm, a rodeo that will start at 8:00 pm, and then two amazing firework shows that start at 10:00 pm. One show is going to be held at the base of Snow King Mountain and the other at the base of the Tetons in Teton Village. Both will be phenomenal.
Salt Lake City, Utah
Another great options is in Salt Lake City, Utah; no surprise there. Salt Lake City will be hosting their 4th of July firework show at Smith's Ballpark. There will be a concert by the band America starting at 7:00 pm, along with a BBQ and then the firework show.
Freedom Festival Provo, Utah
Provo has an awesome 4th of July day schedule full of great activities too. You'll experience great entertainment, food, handcrafted jewelry, a carnival and art exhibits throughout the day. The grand parade will start at 9:00 am and feature bands, floats, and giant helium balloons. It will start at North University Avenue and end at 900 East.
The firework show will then take place at the Stadium of Fire (LaVell Edwards Stadium). Performers will sing as the firework show takes place.
Logan, Utah
Logan, Utah hosts the Freedom Fire Celebration at the Utah State University Maverik Stadium, and has done so for a number of years. The gates to the show will open at 8:00 pm. There will be entertainment provided by The Party Crashers and the celebration will end with a concert and laser show. And of course, there will be fireworks.
You can't go wrong in attending any of these firework shows so pick a location and enjoy the 4th of July.