Located 250 miles south of Salt Lake City and 180 miles north of Las Vegas lies the beautiful Cedar City Utah. Nicknamed "Gateway to the National Parks", Cedar City is the perfect place to set up base camp because it's an hour from Zion, 90 minutes from Bryce Canyon and 3 hours from the North Rim of the Grand Canyon. Come to Cedar City to enjoy festivals for wild flowers, cars, films, music and Shakespeare. You can also enjoy beautiful sites likes Cedar Breaks National Monument and Dixie National Forest. Check out the list of our top 5 things to do when visiting Cedar City Utah below!
#1 Cedar Breaks National Monument
Open every day of the year, Cedar Breaks National Monument is a must see on your next visit to Cedar City Utah. Sitting at an elevation over 10,000 feet, Cedar Breaks "is shaped like a giant coliseum dropping 2,000 feet to it's floor." Enjoy breathtaking views, colorful arches, columns and intricate canyons. Spend the day hiking, picnicking, camping, sightseeing, and taking beautiful photos. The best time to visit is during the summer and fall seasons from late May to mid-October. You can also come during the winter season from mid-October to late May and enjoy winter recreation activities. Visit Cedar Breaks National Monument for only $6.00 and enjoy going back again because a pass is good for 7 days.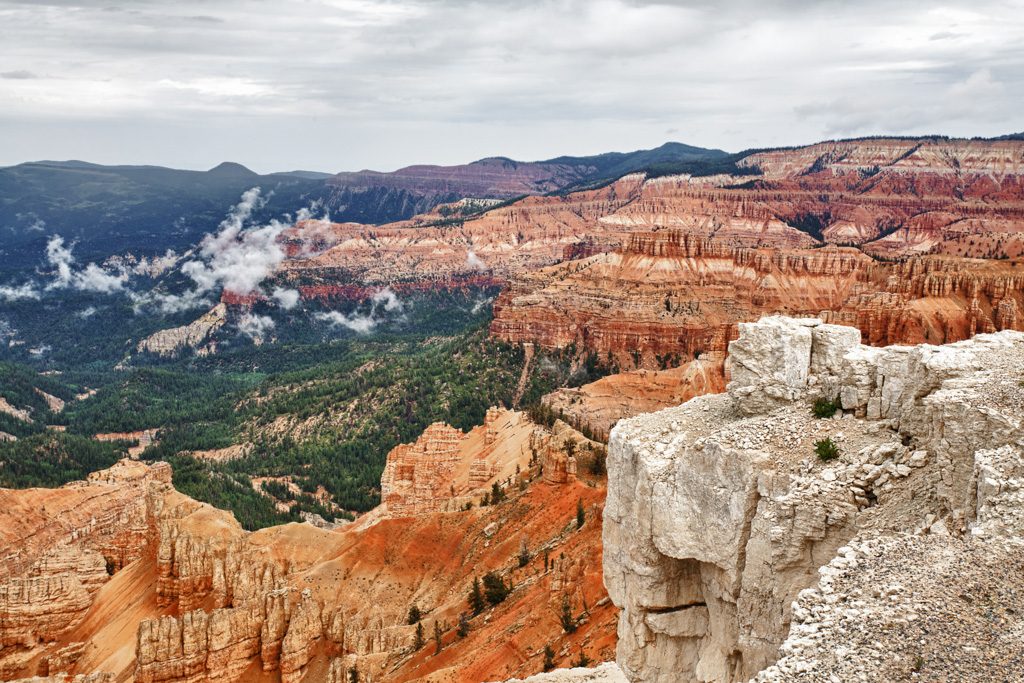 #2 Utah Shakespeare Festival
Founded back in 1961, The Utah Shakespeare Festival presented its first season to an audience of 3,276 visitors in 1962. Today, the audience is over 100,000 with nearly 300 plays each year. The Utah Shakespeare Festival features three theaters where these plays take place in during a sixteen-week season. This is a year-round operation with over thirty full-time employees. Each year, the Festival produces eight professional plays. Visitors from all over come to watch and be entertained by these plays. The Utah Shakespeare Festival also offers a variety of activities for it's visitors such as seminars, classes, workshops, and backstage tours. Enjoy the Utah Shakespeare Festival next time you come to Cedar City Utah!
#3 Dixie National Forest
Dixie National Forest occupies almost two million acres and stretches for about 170 miles across southern Utah. The Dixie National Forest is the largest National Forest in Utah. Experience rolling hills, forests, plateaus, and desert-type plants. The forest experiences temperature extremes that are constantly changing. During the summer, temperatures exceed 100 degrees Fahrenheit and drop to -30 degrees Fahrenheit on the plateau tops during the winter. Visitors can enjoy hiking, hunting, horseback riding, fishing, swimming and camping during the summer. You can also try skiing, sledding, and snowmobiling during the winter. Whatever time of year you decide to visit; we promise Dixie National Forest will be site you won't want to miss.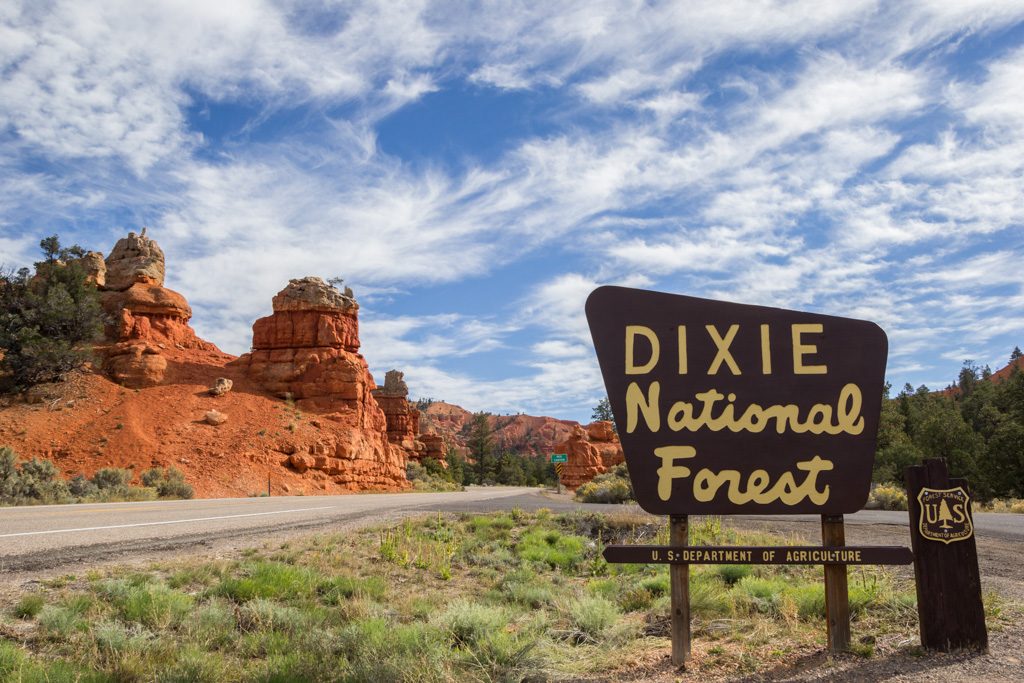 #4 Frontier Homestead State Park
Learn the story of development in Iron Country by visiting the Frontier Homestead State Park Museum. In 1850, Brigham Young sent Mormon Missionaries to Cedar City, Utah to mine and process iron. At Frontier Homestead State Park, you can visit historic cabins and see Cedar City's oldest remaining brick home, the Hunter House. Visit the museum to see horse-drawn vehicles used from 1850 to 1920 along with other pioneer artifacts. You can purchase a day pass for only $4 a person. Come enjoy hand-on activities throughout the year at Frontier Homestead State Park in Cedar City, Utah.
#5 Star Gazing Near Cedar City Utah
When it comes to star gazing, Utah is a great place to do it! Visiting Cedar City Utah, you are close to some of the top places to star gaze in Utah. The second best place to see the stars is at Cedar Breaks National Monument. Make sure to check the moon phases before going star gazing. You want to go on a night where there is little to no moon at all. Go out away from city lights and let your eyes adjust to the darkness. You can download apps on your phone to help you see and point out different stars in the night sky. Try spotting the milky way and taking a pictures of it.